26TH SUNDAY IN ORDINARY TIME (B)
READINGS FOR THE 26TH SUNDAY IN ORDINARY TIME (B)
First Reading – (Numbers 11:25-29) – Up to this the gift of prophecy had been given only to Moses. Now many others are given it. Joshua resents this, but Moses welcomes it.
Responsorial Psalm – The precepts of the Lord gladden the heart.
Second Reading – (James 5: 1-6) – This contains a strong condemnation of wealth, especially when it is obtained through the exploitation of the weak.
Gospel Reading – (Mark 9:38-43, 47-48) – In this passage Jesus corrects John for his disciples' efforts to prevent a non-disciple from casting out devils in Jesus' name.
* * * * * * * * * *
PRAYERS OF THE FAITHFUL
INTROUCTION: Dear brothers and sisters, nourished by the Word of God, let us now turn to God our Father in heaven and place before him our own needs and those of the Church and the world.
The response is… Lord graciously hear us.   
╬  We pray for all those called to leadership within the Church: that they may give an example of humble and loving service to all their brothers and sisters after the example of Christ. Lord, hear us; Lord graciously hear us.
╬   We pray for all followers of Christ throughout the world: that they be inspired and united in faithfulness to his Word and be living examples of his message of love and redemption for all humankind. Lord, hear us; Lord graciously hear us.
╬   We pray for vocations to the priesthood and religious life: that men and women may be inspired to dedicate their lives to the work of service in the Church and may respond generously to God's call. Lord, hear us; Lord graciously hear us.
╬   We pray for each one of us here present: that we may be freed from pettiness and small-mindedness as we carry out the work God has entrusted to us. Lord, hear us; Lord graciously hear us.
╬  We pray for all the sick of our families and our parish, those in hospital, in hospice or nursing home , those who are suffering from the Corona Virus and those for whom we are asked to pray: that God may be their strength and grant them health, and bless those who care for them. Lord, hear us; Lord graciously hear us.
╬   We pray for the souls of all those whose anniversaries and months mind we are asked to recall, as well as those who have recently died: that they may receive the reward of their faith and enjoy the happiness of heaven. Lord, hear us; Lord graciously hear us.
CONCLUSION:  God our Father, help us to see all people through your eyes. Grant us the breadth of mind and the generosity of spirit to accept what is good from whatever resource. We make this prayer and all our prayers through Christ our Lord. Amen.
* * * * * * * * * *
PLEASE REMEMBER THE FOLLOWING PEOPLE
IN YOUR PRAYERS THIS WEEK
SICK - Canon Willie Dunnachie, Sr. Carmel, Canon Michael Walsh, Canon Herbert Flack, Fr. Thomas Toal, Helen Boyle, May Carey, Peter Carton, David O'Hare, Betty Callaghan, Irene Farrelly, Anne Haveron, Ann & James Hannaway &  Maureen Dolan.
I also ask your prayers for the sick and housebound
– those at home in our parish community, those in hospital,
and those in local nursing and care homes in Cambuslang, Halfway
& Blantyre and elsewhere. Our prayers for them
not only help in their suffering and pain but also reassure them
that they are not forgotten by our community of faith.
Our prayers help relieve their feelings of isolation and loneliness.
To be remembered before the Altar of God
brings them comfort and consolation.
Almighty and Eternal God, you are the everlasting health
of those who believe in you.
Hear us for your sick servants
for whom we implore the aid of your tender mercy,
that being restored to bodily health,
they may give thanks to you in your Church.
Through Christ our Lord.
Our Lady, Help of the Sick, pray for them.
* * * * * * * * * *
RECENTLY DEAD – Bernard McLaughlin & Jim Braester.
MONTHS MIND – Elizabeth (Betty) Gregson (8th Months Mind).
Eternal Rest grant unto them, O Lord,
and let Perpetual Light shine upon them.
May they Rest in Peace. Amen.
CLERGY ANNIVERSARIES – SEPTEMBER
Rev. Michael Sweeney 03.09.1959
Rev. Samuel McIsaac 03.09.1960
Rev. Thomas McCann 05.09.1972
Rev. Dominic McGlynn 22.09.1972
Rev. Michael Dooley 14.09.1974
Rev. Peter Gorman 15.09.1986
Mgr. Thomas Canon Fehily 16.09.1987
Very Rev. Daniel B. Canon White 01.09.1990
Rev. Dr. John McQuade 22.09.1990
Rev. Gerry Mackle 06.09.1996
Rev. James Boyle 14.09.2005
Rev Robert Curley 15.09.2005
Rev. William White 18.09.2005
Rev. Francis F. Darroch 11.09.2009
Rev. Martin O'Grady 30.09.2009
Very Rev. James Canon Foley 23.09.2015
Canon John Healey 29.09.2019
May the Lord who chose them to serve him as priests,
number them among his chosen in heaven.
Requiescant in Pace.
We also continue to pray for those who have died of the Coronavirus,
for the recovery of those infected,
for the safety of those caring for those with virus,
for those working on a vaccine and its delivery
and for those who are still engaged in research.
We pray for those vulnerable to the virus, for those who are highly anxious
and for those who are isolated from family and loved ones.
We remember those people who work in different fields
 to help us live well and healthy.
* * * * * * * * * *
OCTOBER DEVOTIONS
The month of October is dedicated to the Holy Rosary. According to an account by fifteenth-century Dominican, Alan de la Roch, Mary appeared to St. Dominic in 1206 after he had been praying and doing severe penances because of his lack of success in combating the Albigensian heresy. Mary praised him for his valiant fight against the heretics and then gave him the Rosary as a mighty weapon, explained its uses and efficacy, and told him to preach it to others.
A plenary indulgence is granted when the rosary is recited in a church or oratory or when it is recited in a family, a religious community, or a pious association. A partial indulgence is granted for its recitation in all other circumstances.
* * * * * * * * * *
CALENDAR
This week has a variety of festivals. Monday is the memorial of St Vincent de Paul (+1660). The influence on the life of the Church of this 17th century French figure was great. The foundation of the Vincentian Order (present for many years in St. Mary's, Lanark) dedicated to parish missions and to seminary education, and the establishment of the Daughters of Charity, were only a part of the work of this humble parish priest.  100 years after his death in 1730 he became the inspiration of the work of the St Vincent de Paul Society. On Tuesday we are permitted a memorial of either the Czech prince and martyr Wenceslaus or St Laurence Ruiz, who suffered martyrdom in Nagasaki in the 17th century. Wednesday is the feast of the Archangels - Michael, Gabriel and Raphael. St. Jerome (+440) is remembered on Thursday. Friday is the memorial of the Little Flower - St. Therese of the Child Jesus (+1897).  As a teenager she joined a Carmelite monastery in her native Normandy and made a strong impression on the community. Her autobiography, written under obedience, reveals the simplicity and profundity of her faith. She died aged 24, and with St. Francis Xavier, is the co-patroness of the Missions. The feast of our Guardian Angels is kept on Saturday. This memorial has been part of the Church's calendar since 1670 and is a reminder to us that God has entrusted us to the protection and care of angels.
* * * * * * * * * *
SECOND COLLECTION for the Ecclesiastical Students' Fund
This will be the last weekend if you would like to contribute to the  annual second collection for the education of our future priests and permanent deacons. We are blessed with a good number of seminarians in Motherwell diocese at present but it is expensive to prepare them for priesthood. Please consider giving generously to this special collection.
* * * * * * * * * *
SECOND COLLECTION FOR CHURCH BUILDING
& MAINTENANCE FUND
Next Sunday (3rd October 2021), being the first Sunday of the month, the normal second collection will be taken up at all Masses to help support our Church Building and Maintenance Fund for the month of October. A box intended for the CHURCH BUILDING & MAINTENANCE FUND COLLECTION will be situated at the back of the church for the next two weeks beginning next weekend. Please be generous towards our second collection as this greatly helps maintain our church and grounds, more especially when our collections still remain badly affected by the on-going pandemic.
* * * * * * * * * *
THE WORLD DAY OF PRAYER FOR THE MISSIONS
During October the Church urges us to pray for the spread of the gospel in mission lands. On 17th October 2021 is the World Day of Prayer and Giving for the Missions. You are asked to be earnest in your prayers that God's word be brought to earth's farthest corners and to people who appear to be at a great distance from Christ, and generous in your contribution for the work of the Missions. We have a marvellous record in St. Cadoc's in helping the spread of the Faith in mission lands and we look forward to your continued generosity in our second collection at all Masses  on the weekends of (16th/17th October & 23rd/24th October). The amount gathered will go to support the Missions.
* * * * * * * * * *
SYNOD 2021-2023 FOR A SYNODAL CHURCH
Pope Francis has called a Synod of Bishops to meet in Rome in 2023. The topic will be "For a Synodal Church: Communion, Participation and Mission." The Holy Father asks that the whole people of God take part in this Synod by meeting together in parishes to pray, discuss and reflect on the topic in order to discern how the Holy Spirit is prompting the Church to go forward.
Bishop Toal will mark the beginning of this synodal process with the celebration of Mass in Motherwell Cathedral on Sunday 17th October at 3pm. Please make a note of this in your diary and take part in this important diocesan event."
* * * * * * * * * *
CATHOLIC EDUCATION SUNDAY
On the weekend of 20th/21st November 2021 we celebrate Catholic Education Sunday in our parish, a day when we pray for the continuing success of Catholic Schools in serving our own community and contributing to the well-being of the country as a whole. We remember with gratitude our ancestors who set up and supported our Catholic Schools with very little in the way of resources. Keeping up the Church agencies which help promote and support (and sometimes defend) our schools is costly. 
The annual Special Collection to support the work of the Catholic Education Commission and the Scottish Catholic Education Service which help to develop and support our excellent schools, will be taken at all Masses on the weekends of 20th/21st  and 27th/28th November 2021.  
* * * * * * * * * *
EICRs FOR THE CHURCH & PRESBYTERY
Comprehensive EICRs for the church and presbytery were performed at the beginning of August. According to the report, all our electrical installations are still in good condition and meet all technical requirements. The total cost of this undertaking was £1,440.00, including vat.
* * * * * * * * * *
MONTH OF THE HOLY SOULS
During the month of November it is traditional in the Church to pray for those who have gone before us and whose loss we feel. We do this in many ways but the most common is to remember them at Mass. If you would like your dead loved ones to be remembered at Mass during the month of the Holy Souls, then please collect a November List from a volunteer at the stall on the weekend of 16th/17th October, complete it and return it to the 'Offertory Box' provided at the back of the Church.
"The remembrance of the dead, the care for graves and prayers of repose are a witness of the confident hope, rooted in the certainty that death is not the final word on the human fate, since man is destined to a life without limits which has its roots and its fulfilment in God." As we pray together for our deceased family members, relatives and friends, remembering also those who have no one to pray for them, we ask the Lord to continue to watch over and bless you, your family, and your friends.
* * * * * * * * * *
re-introduction of liturgical posture of standing
From last weekend we reintroduced again the customary liturgical posture of standing at the appropriate times during Mass. At the Consecration instead of kneeling we shall remain seated. Those who cannot remain standing for health reasons should stay seated during Mass.
* * * * * * * * * *
HOLY COMMUNION, POST-COMMUNION PRAYER,
FINAL BLESSING & DISMISSAL
We have started again from last weekend (4th/5th September 2021) Post-Communion Prayer and Final Prayer and Dismissal. This means that, instead of leaving the church straight after receiving Holy Communion, we will now wait for Post-Communion Prayer and receive a final blessing followed by the dismissal at the end of Mass.
Holy Communion will be distributed at the usual time and on the hand only. However, there will be no procession to receive Communion. Instead, we will continue with the current method of distributing Communion. The priest or the Eucharistic minister will come to you with Holy Communion. If anyone wishes to receive Holy Communion, please stand when the priest or the Eucharistic minister comes to you.
* * * * * * * * * *
SINGING AT MASS
Now that congregational singing is permitted (unfortunately with masks on), we hope to start to reintroduce singing at Mass from this weekend 18th/19th of September. It would be very much appreciated if you could contribute towards our music ministry of the parish.
* * * * * * * * * *
BULLETIN
There will be no bulletin printed for the months of October & November.
* * * * * * * * * *
GRATEFUL THANKS
Grateful thanks to all our volunteers who through their generosity, in volunteering last weekend and during the week, made it possible for us to keep our weekend & weekdays' Masses going.
We are still looking for more volunteers to be stewards and to clean the church after every Mass. Help is needed to wipe (sanitize) pews, entrance and exit door handles and any touchable surfaces in areas occupied during Mass. We rely heavily on your good will, kindness and precious time. If you are able to help with at least one Mass, please contact Anne Lennon, the parish co-ordinator, or Fr. Cirilo.
* * * * * * * * * *
RIGHT TO LIFE UK: PRAYING FOR THE UNBORN
AND WOMEN FACING CRISIS PREGNANCIES
September 26th – "Today we celebrate International Daughters Day. We bring to mind all daughters currently developing in the womb. That they may be loved and protected at all costs, and that they may all be given the opportunity to experience life outside the womb."
* * * * * * * * * *
AN ACT OF SPIRITUAL COMMUNION
(St. Alphonsus Liguori)
(This is a simple and loving act of Spiritual Communion we are called to make in these times,
while we are unable to attend Mass and receive the Eucharist)
My Jesus, I believe that you are present in the Most Holy Sacrament.
I love you above all things, and I desire to receive you into my soul.
Since I cannot at this moment receive you sacramentally,
come at least spiritually into my heart.
I embrace you as if you were already there
and unite myself wholly to you.
Never permit me to be separated from you. Amen.
PRAYER TO ST. MICHAEL
St. Michael the Archangel,
defend us in the day of battle.
Be our safeguard against the wickedness
and snares of the Devil.
May God rebuke him, we humbly pray,
and do thou, O Prince of the Heavenly Hosts,
by the power of God, cast into Hell Satan, and all the evil spirits
who prowl the world seeking the ruin of souls. Amen.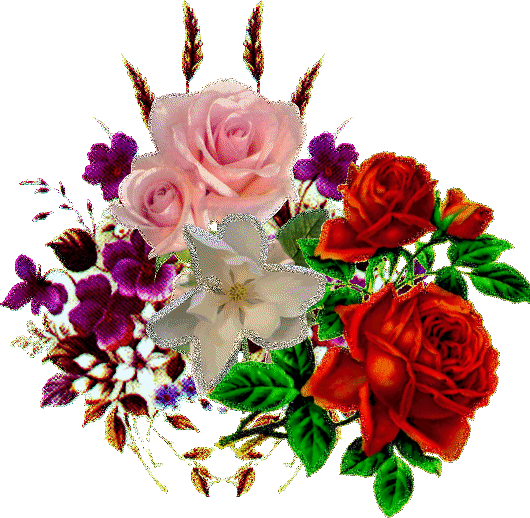 HOLY MARY, MOTHER OF GOD,
ST. JOSEPH,
ST. MICHAEL & HOLY ANGELS
ST. CADOC,
PRAY FOR US